Award-winning continuation of witty video ad narratives
Many moving parts combined to craft this Addy Award winning collaboration with KGV Studios, including concept, writing, script editing, team production, crafting/creation of props and set dressing. Filmed at four locations, on an ambitious one-day shooting schedule, the piece landed Novatech and KGV notable wins in American Advertising Awards – a Gold Addy for Social Media Campaign (via promotion of this video) and a Silver Addy for Internet Commercial, awarded to KGV.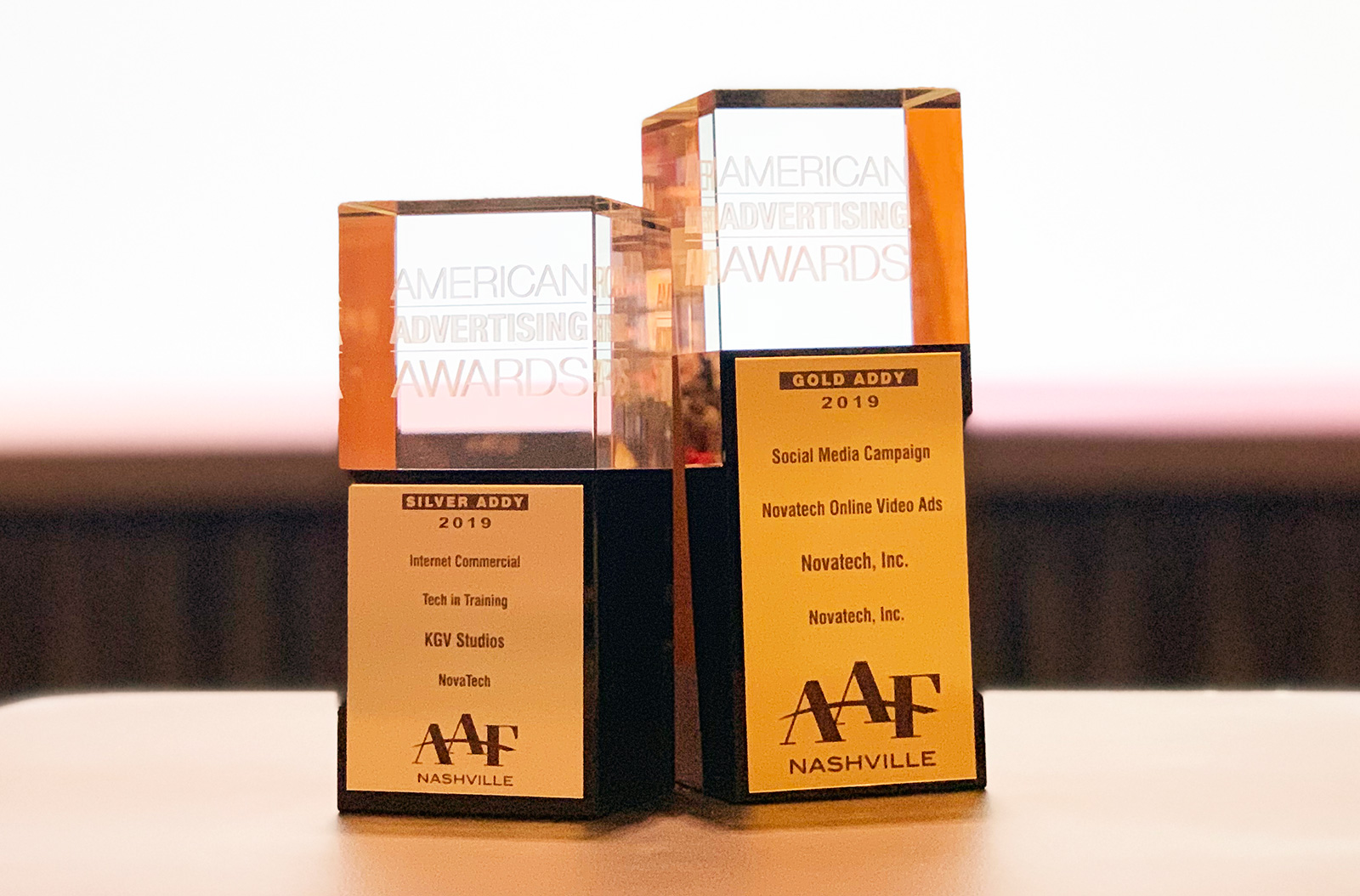 This ad was the third in a series establishing various aspects of the company brand and services, after a rebranding of the organization from NovaCopy to Novatech. The first ad in the series, The Tech, introduced the transition of the brand as well as the value proposition of "really fast service." The second, The Drone, was conceived to drive awareness of supplies and parts service. The Time Machine pivots to the emerging focus on Managed IT services.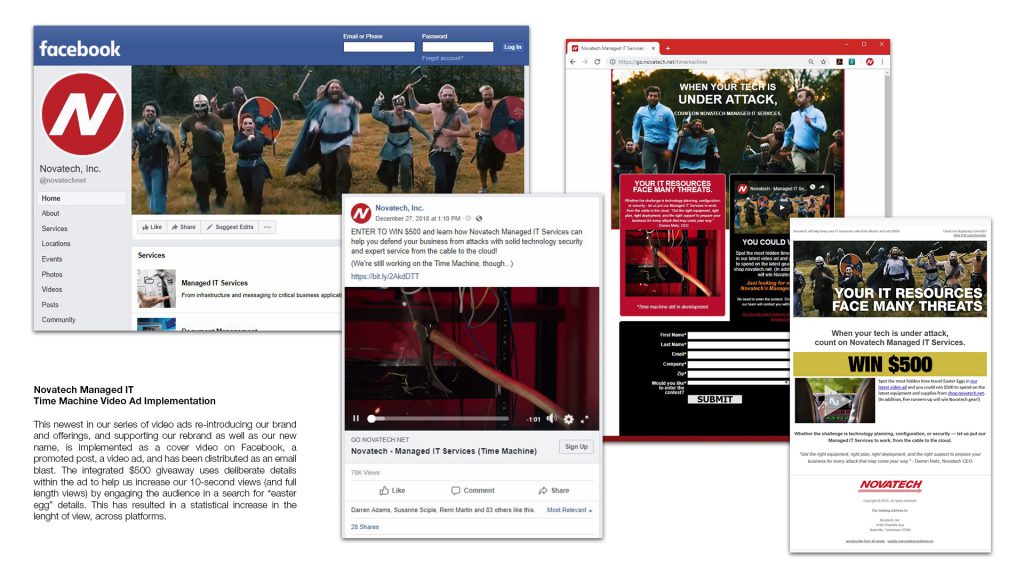 In an effort to improve full video viewing engagements, the piece includes multiple "Easter eggs" making reference to time travel in popular culture – from props to dialogue lines. The video ad was implemented in digital marketing campaign efforts, primarily via social media and email marketing, routing clicks to a landing page which collected entries for a contest requesting entrants to name as many Easter eggs as they could spot.
Viewership increased accordingly, and landing page contacts saw a large uptick compared to prior performance.
Hands-On, Custom Crafted
A hallmark of the project was the collaboration between the video production team and the in-house creatives, specifically in script writing and prop construction. The gallery below demonstrates various details and props prior to and during shooting.
Go behind the scenes
Take a look at this BTS featurette, covering the busy day of four-location shooting and some insights into the concept and execution.