In Nashville's most economically unbalanced Metro Council district, patience was waning concerning an ineffective Council Member whose seat was coming up on the ballot soon. Accomplished  non-profit leader Denise Bentley felt called to serve and ran against a very entrenched opponent. While her effort did not succeed, her presence in the race served to siphon off votes for the incumbent, and positioned her to become the "kingmaker" with her endorsement leverage in the resulting runoff election. By teaming up with Brand Taylor, Bentley was integral in affecting a change in leadership via the runoff election.
Bentley's mantra, "for our kids, for our neighborhoods, for our city" was conceived as an answer to a core question: "Why are you running?"
With the mantra adopted as a slogan, multiple pieces of collateral and digital assets were created to speak to those major talking points.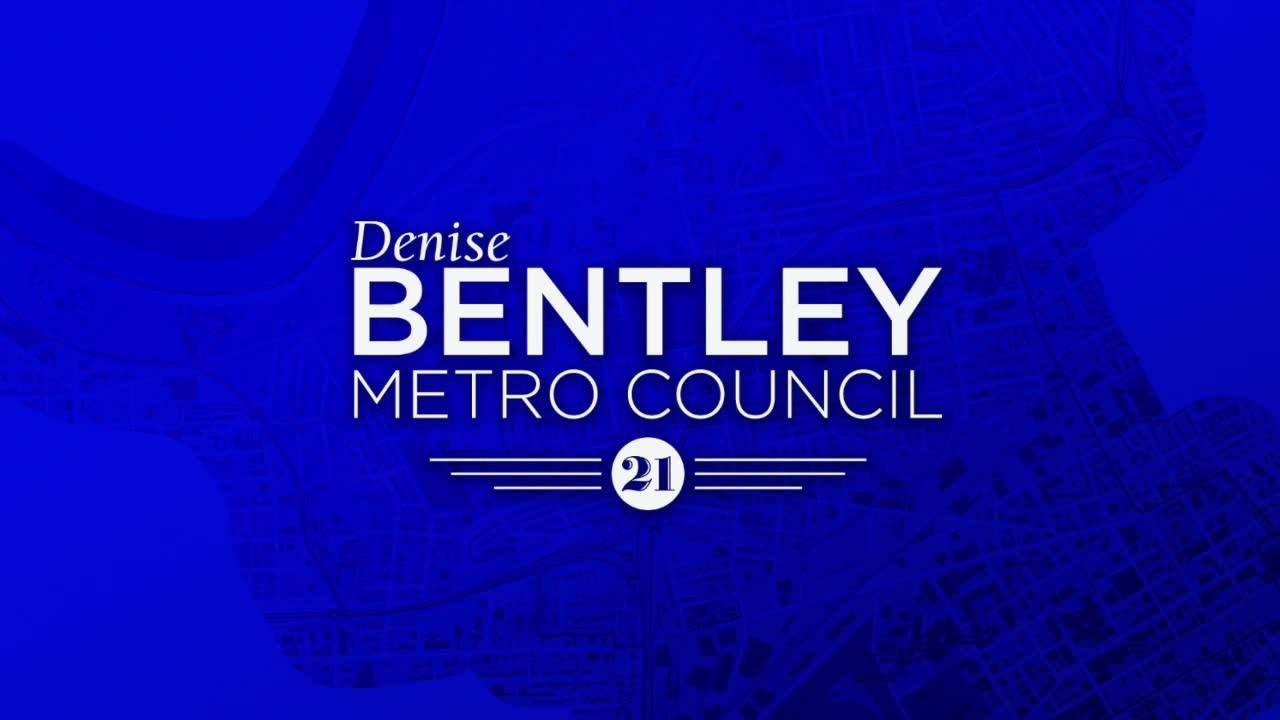 A full array of mediums and platforms were engaged for this full-service marketing deployment. From district photography, to drone videography, to brand design, graphic layouts, print production, website design and event management, the Bentley campaign was an "all-in" tour de force of services and skills.
Applied throughout these efforts were political strategies and practices to marry the best of both branding and civics skillsets, including in-depth messaging and writing projects in collaboration with the candidate.
This integrated campaign was submitted for consideration in the American Advertising Awards. In the narrative video here, you can get a complete overview of the scope of work and diversity of assets involved.
With such a large array of projects and pieces, it is very difficult to digest the breadth of the Bentley Campaign. It was not selected for an Addy, but having it in consideration was a high honor.
Examples of various Bentley collateral and designs for both traditional and digital applications.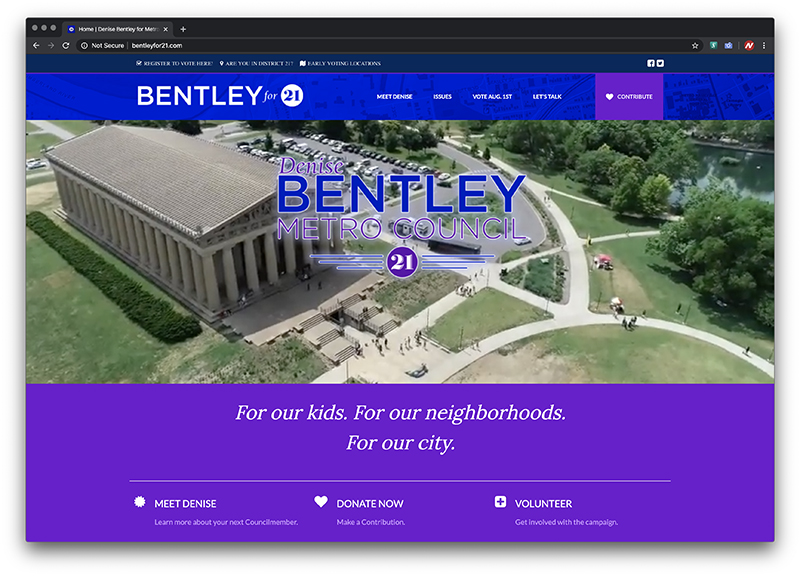 The Bentley campaign website.
Motion background from Bentley site, using drone and street footage.