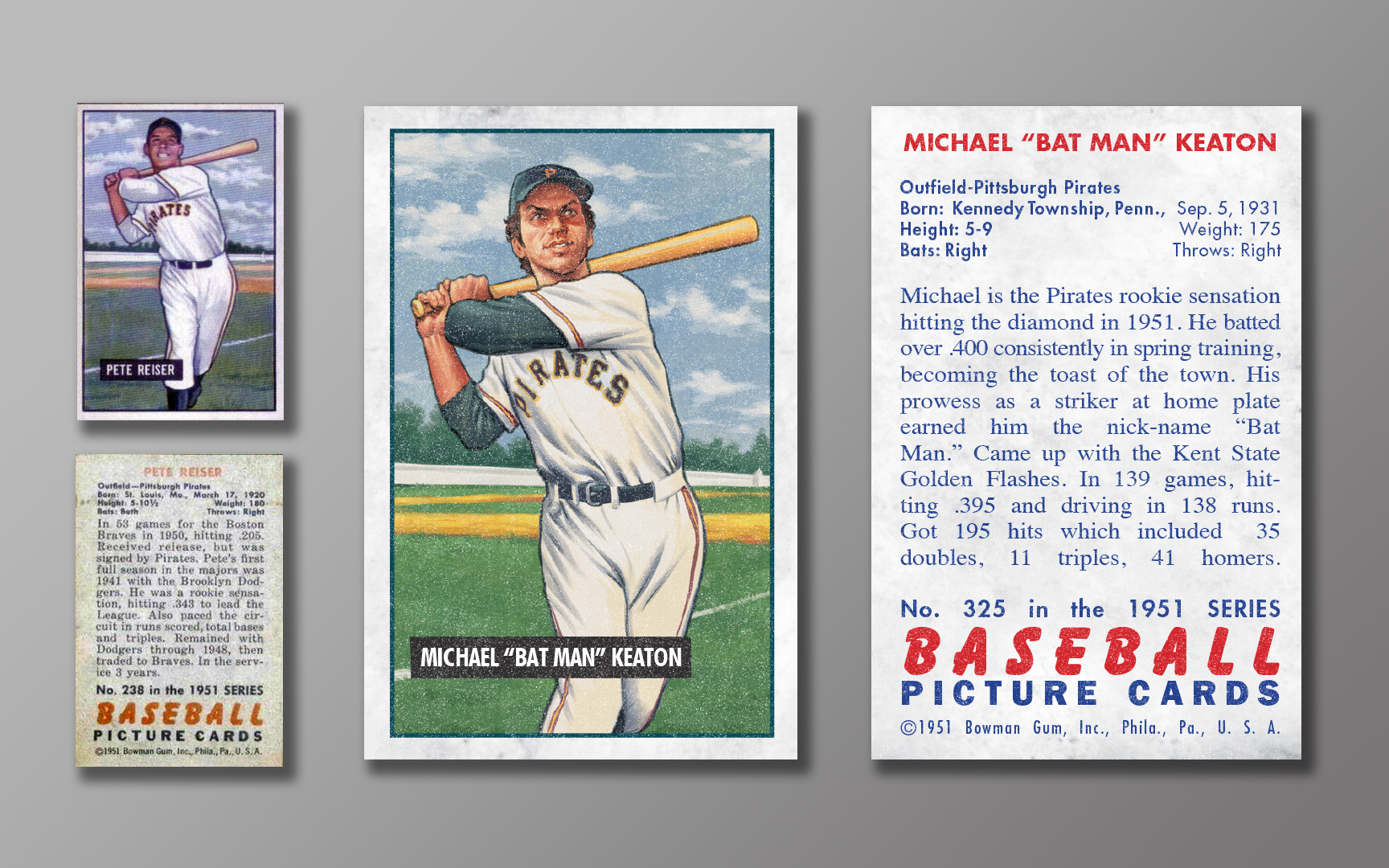 Left: Historic reference image of actual card. Center and Right: Replica version featuring commissioned illustration of Mr. Keaton.
A special commission for the bat… man.
Recreating a vintage baseball card as a key element of a one-of-a-kind sports memorabilia package? Sure. Can do.
This project involved layout and design of a custom, one-off baseball card replica in collaboration with Epoch Talent and a team of contributors for a unique keepsake gift, presented to their client, Hollywood legend Michael Keaton.
As Mr. Keaton is a big fan fo the Pittsburgh Pirates, organizers commissioned this assembly of faux historic pieces, professionally produced, displayed, and framed. It was presented to the acclaimed star as a thank-you gift at a private signing event organized by the client.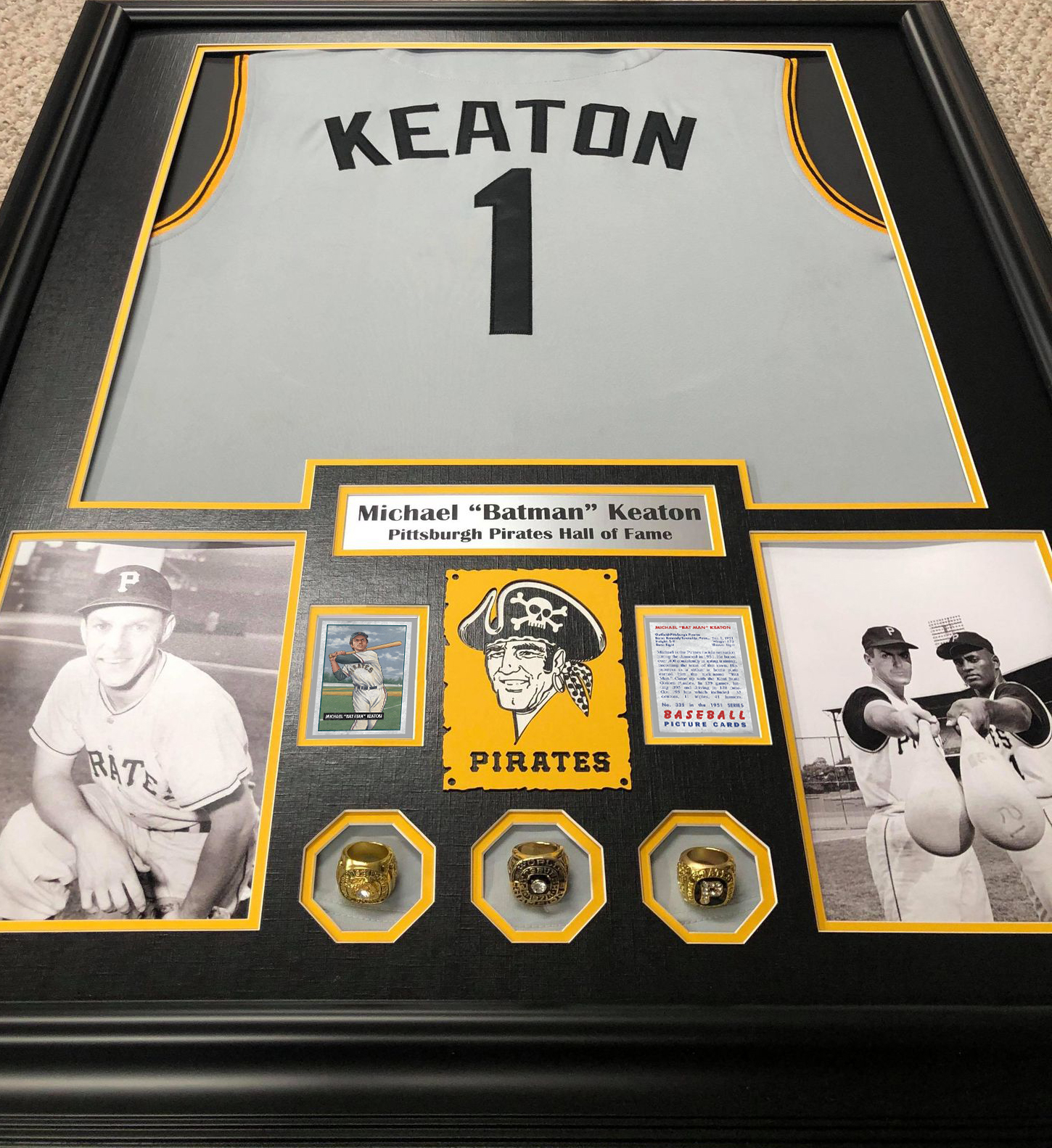 Illustration: Lukas Ketner
Memorabilia Display: Andy Stoltz