EVERY BUSINESS & ORGANIZATION DESERVES A WORLD-CLASS BRAND.
WHY HIRE SKILl & EXPERIENCE?
Sure, maybe you've got a nephew who's a whiz with his pirated Adobe software. Maybe you're still experimenting with digital marketing or social media, investing money and time on trial and error? You will likely do better in both quality and results by engaging with a professional carrying twenty years of experience across many disciplines, from creative production to the nuts and bolts of marketing.
CAN YOU AFFORD IT? IS IT WORTH it
?
The old adage "you get what you pay for" applies to many things but in most cases there are similar costs associated with all projects and the difference comes down to skill and experience as well as talent for the craft. Occasionally, businesses and decision-makers will find they are paying far too much for a much more complex version of services than they need from an entity covering their high overhead.
Chances are, you're paying your agency too much.
The personal and professional attention you need can be obtained for far less.
Sometimes the costs between freelance and agency can be staggeringly disparate. Some projects, like websites, may need to involve a dozen staffers in an agency to reach completion. While these are understandable and valid, not every client needs the mobilization of a full team. This overhead, combined with real estate and other operational costs can drive up the price in almost any task or project.
$0 – FREE
Set up a half-hour complimentary consultation about your needs today. It costs nothing to learn how the right talent, tools, vision and skill will benefit your business or organization. Get in touch and let's talk!
Services are available in project-based and time-based formats, to flexibly match your needs.
$125/hr
Strategy, design, research, reporting, graphics, photo or video, copywriting and all points in-between.
$85/hr
Get guidance on the big picture, specific projects and tasks, or a hands-on walk-through of tech and tools.
$99/hr
Invest in an advance block of time for a long-term cost-effective approach to most non-project needs. ($50 setup fee applies. 10-hour minimum.)
From $1500
Web design for any size organization and any scope of online presence, including basic SEO configuration and hosting setups.
Local From $600
Concept, design and launch of branding. Logo development and production of all related livery and style guides. (Rates vary, up to global brand footprints.)
From $775
Engage a subject matter expert in marketing, creative, and pop arts at your event. Classroom-style instruction also available.
15% on Ad Spend
On all traditional and digital advertising or outside services planned, implemented and managed, a 15% will be due on client spends with related vendors. In cases of referrals for direct services, no premium will be applied to client costs.
VCXO Executive Augmentation
Rate varies with terms
Beef up your C-Suite via Virtual Chief Marketing, Branding, Creative, or Experience Officer service. Leverage strategy, experience, consultation, and deliverables without the full-time overhead.
Non-profit discounts available on some rates.
Event or applicable trade meetings may qualify for gratis speaking appearance.
REAL-WORLD, PRACTICAL, COMMON-SENSE ETHOs. UNCOMMON RESULTS.
There are many buzz-words and trends you see tossed around constantly. The noise is almost deafening in the marketing and advertising realm. It can be overwhelming and confusing – and even more so when the profiteering of some of these trends is figured in. Need someone to demystify SEO (Search Engine Optimization) or set the right expectations for the best social media platforms for your brand?
You need a trusted advisor and operator who knows how to say "no" to bad options just as much as they say "yes" to great ideas. Not every trend will benefit your business or organization. Get the straight-talk you need to make the pragmatic and profitable decisions that are essential to any size venture.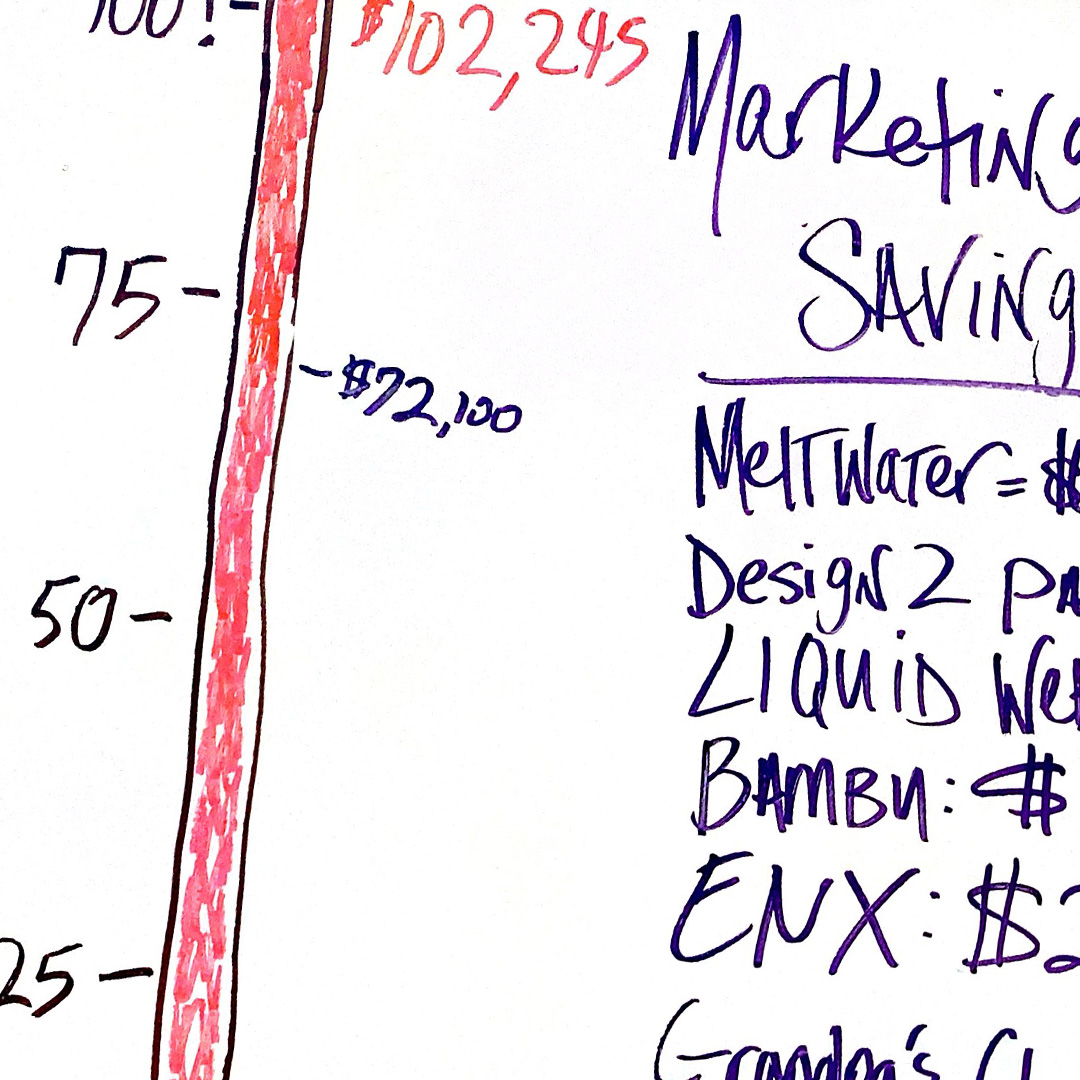 BEING THE RICHEST MAN IN THE CEMETERY DOESN'T MATTER TO ME. GOING TO BED AT NIGHT SAYING WE'VE DONE SOMETHING WONDERFUL… THAT'S WHAT MATTERS TO ME.

Steve Jobs