The scope of work while Marketing Director for MacAuthority – a leading Apple Specialist and consumer electronics retailer – was perhaps the most prolific and multi-faceted in the Lucas Leverett portfolio. Now known nationwide as SimplyMac, this multi-state, multi-location retail and authorized service vendor brought the Apple brand to diverse markets before the arrival of the Apple Store and in tandem well after.
An incredibly talented designer and event promoter. He is very dedicated to his work and is extraordinarily insightful about how implementation will affect success.

– Mark Gregory, Owner/CEO

Managing a complex budget of in-house and and MDF support while balancing a relationship in which your primary competitor who is also your primary supplier is a unique undertaking. At MacAuthority, this was part of a recipe for truly parallel successes alongside Apple in an era in which their most world-changing products were exploding in popularity.
From the early days of Apple Specialist MacAuthority, I was the driving force in its brand and creative growth. The company started as one single location of its retail store in Nashville. When Apple set sights on coming to town with an official Apple Store, I advised leadership that we should split the difference in the revenue data we had on our best zip codes, recommending a "divide and conquer" addition of a store in nearby Cool Springs Galleria. I would move on to other opportunities for a few years after that, but in that time, the company did just that and saw much success in coexisting in compliment to the Apple Store. An expansion to Louisville and Chattanooga would follow.
Upon my return to MacAuthority, I executed the re-branding of the company and took point on growing the brand as we doubled our number of stores in the region. Apple moved into Cool Springs and we agreed to concede that mall to them in favor of a smash-hit on-campus store on the campus of Vanderbilt University, and other expansions to the mall in Johnson City and the Hanes Mall in Winston-Salem. I designed a new building facade for the original store and designed the interior of the corporate HQ. The brand and assets were highly valued and then company was purchased by Simply Mac, becoming part of a large and still-successful independent Apple Specialist store chain.
I oversaw multiple events, such as a successful series of iPad in Business day-long conferences held at museums and zoos, involvement with our Nashville Film Fest and the establishment of a community wi-fi network with local businesses long before it was common. These were all very satisfying evolutions from my early days of curating brand and product history when the company only had a single store location. During these earlier days, I was awarded recognition or one of the top launch events for Mac OS X Tiger and established a video Mac newscast long before video tech blogs were "cool."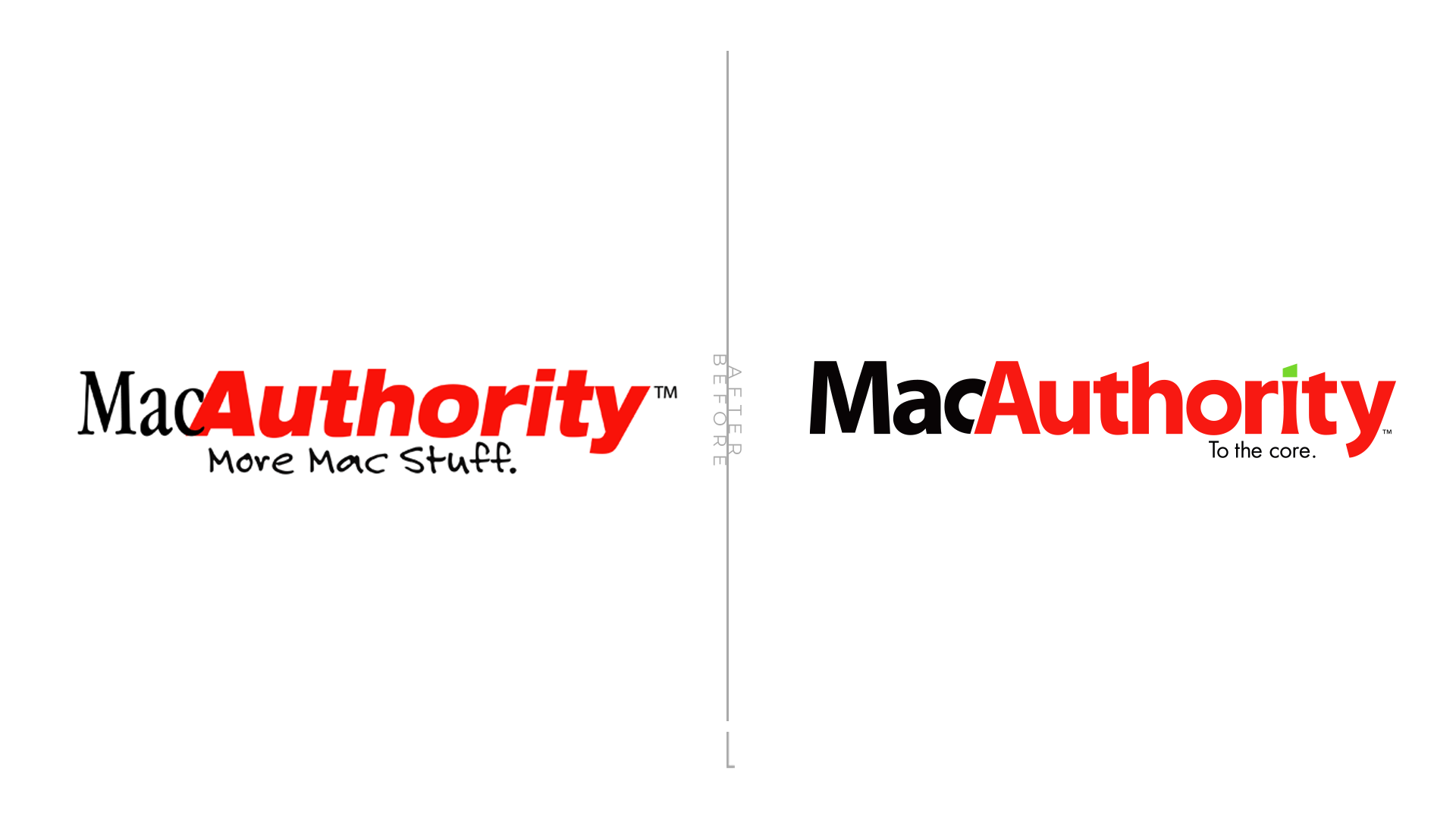 Once upon a time, a small used Mac shop called the Computer Exchange thrived in serving the secondary market in a single location in Nashville. Over the years, with growth that would include an education division laying claim to official status as Apple's K-12 agent in the territory, the store was reimagined as MacAuthority, adding new Apple gear and authorized service to the mix. After a solid run under its original concept, it was time in 2011 for a rebrand.
A comprehensive process of internal and external engagement, including detailed negotiations with Apple's legal team concerning how to best incorporate the grandfathered inclusion of "Mac" in the name, a new branding concept was born. The immediate following few years would see the number of locations and states served double, more than justifying the need for the home-grown brand to be "all grown up."
Leaning in to a full commitment of the new livery, MacAuthority adopted the "apple core" letter "I" and the wedge-leaf, as well as the "To the Core" slogan in all respects, including customized die cut business cards and holders, name badges, and more.
A new era of retail interiors was born, with mall stores adopting a sleek "very-Apple" concept is look, feel, texture and color. This necessitated a full redesign of the original store location near downtown Nashville – inside and out.
The store remained open with a temporary lower level space during construction, and reopened alongside a celebration of 20 years of the MacAuthority brand. The new design featured the brand's "wedge" in prominent use as an entry arch.


New era, new headquarters
The time had also come to update the company headquarters with modern and professional workspaces and meeting rooms. Utilizing half of the existing warehouse space next-door, an empty industrial space was converted to a world-class office environment.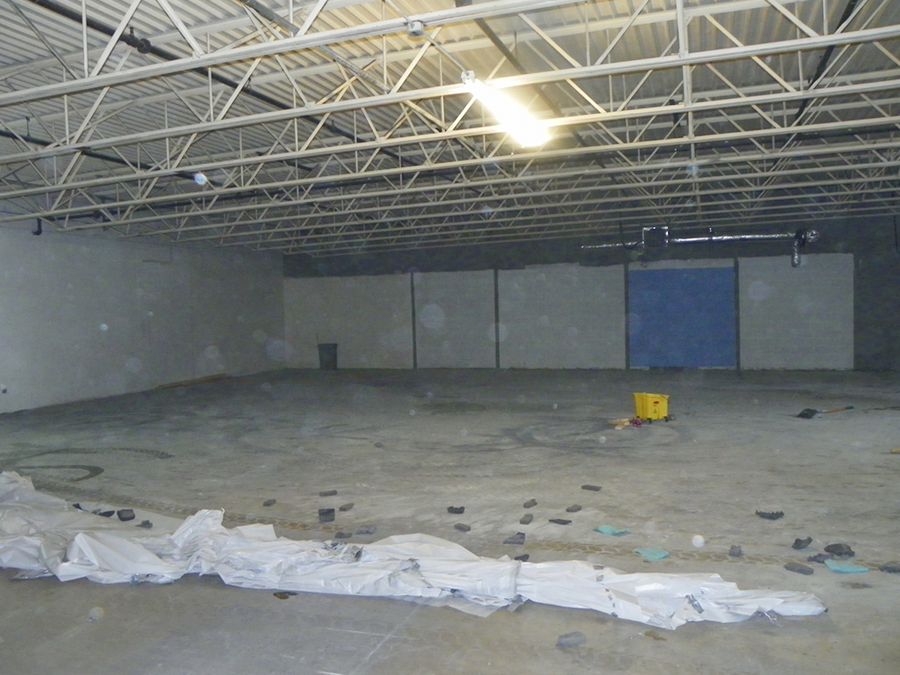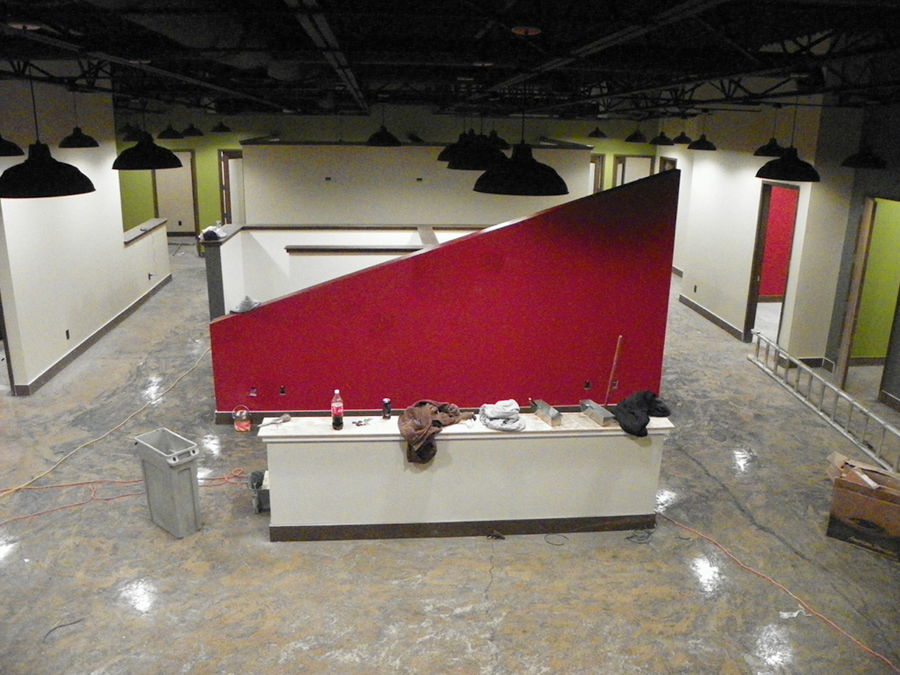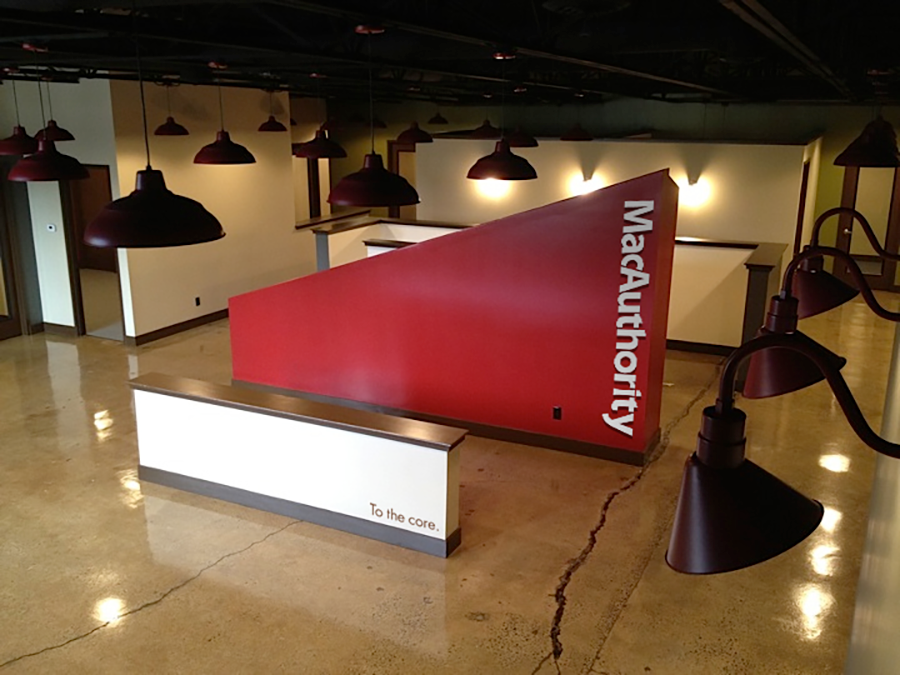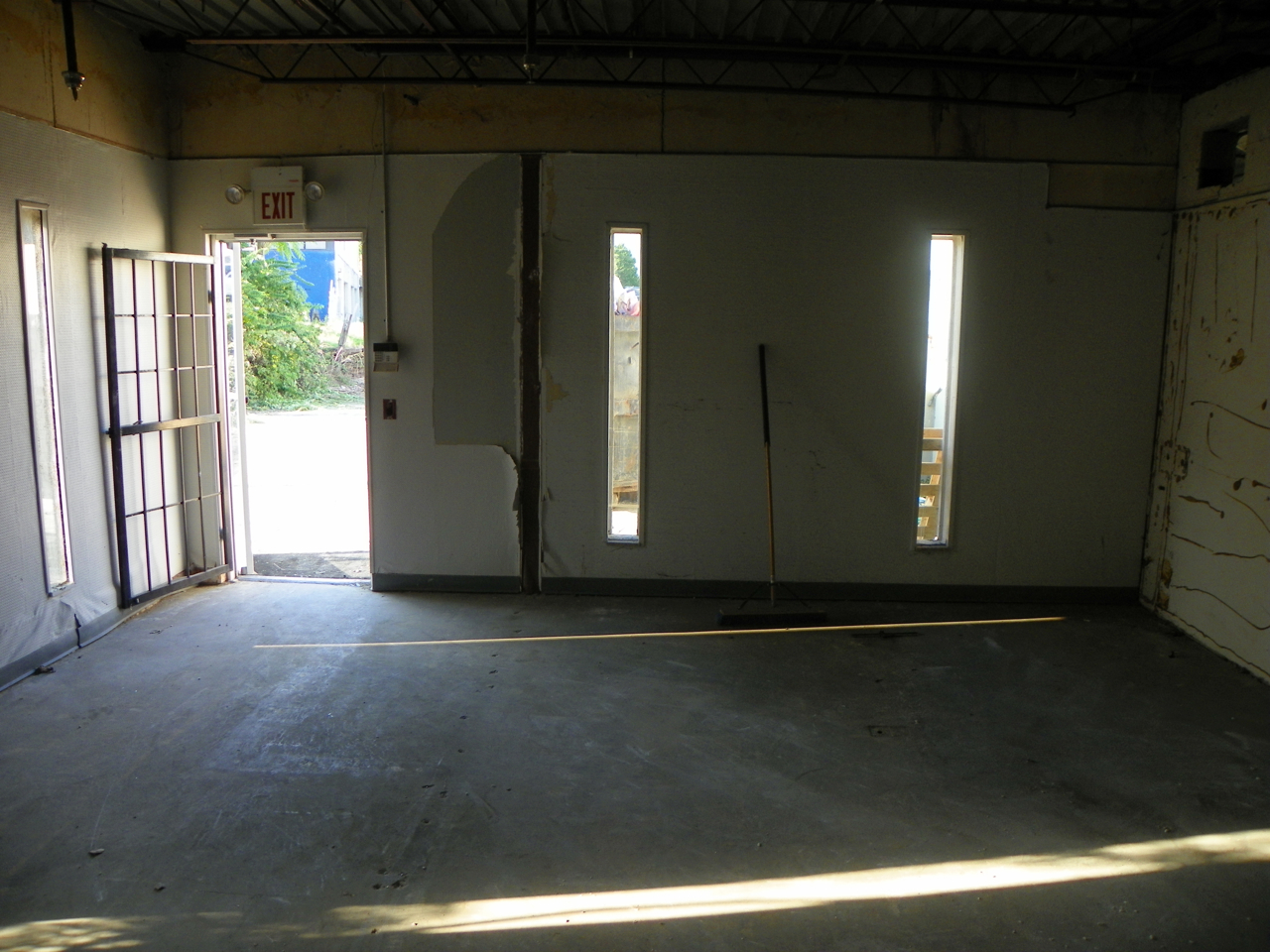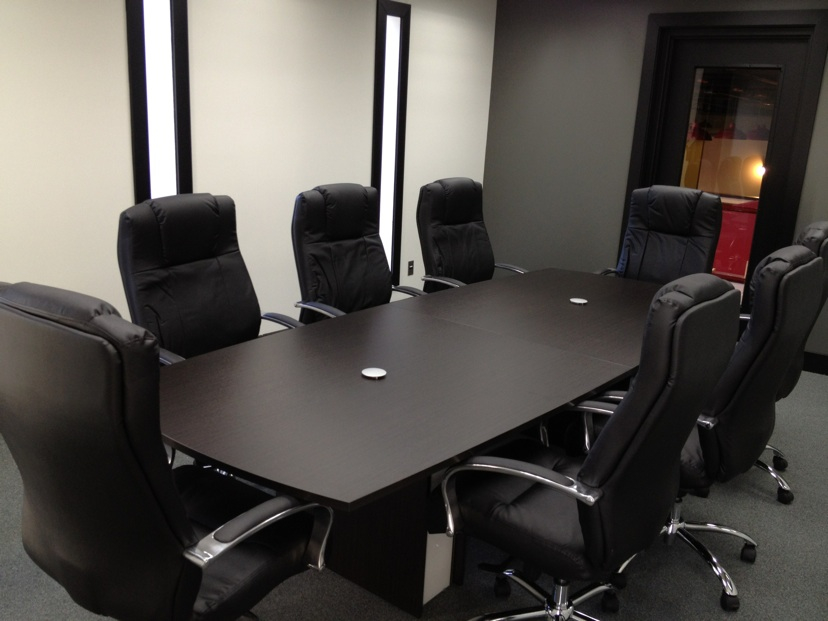 Supporting special promotions, sales, fleet graphics, signage, price and spec display frames and related inventory/fulfillment programs, promotional partnerships, advertising kiosks, retail bags and everything in-between, MacAuthority's distinctive brand thrived across the region and multiple markets.
Tax Free Weekend promotions were hallmarks of fully-developed campaigns for the brand, working alongside content sourced from actual customer feedback. High-ROI television (OTA) campaigns and video content well ahead of the now-popular trend were staples in the marketing mix.
New retail locations boasted packed grand opening events, from the unique Campus Store at Vanderbilt University to the eastern expansion into Winston-Salem.  Driven by the popularity and buzz of Apple and various promotional contests, shoppers helped launch these locations with strong performance.
In addition to its status as an AT&T dealer, MacAuthority featured the Griffin Technology "Griffin Shop" – a store-in-a-store concept with the largest accessory selection in the sector.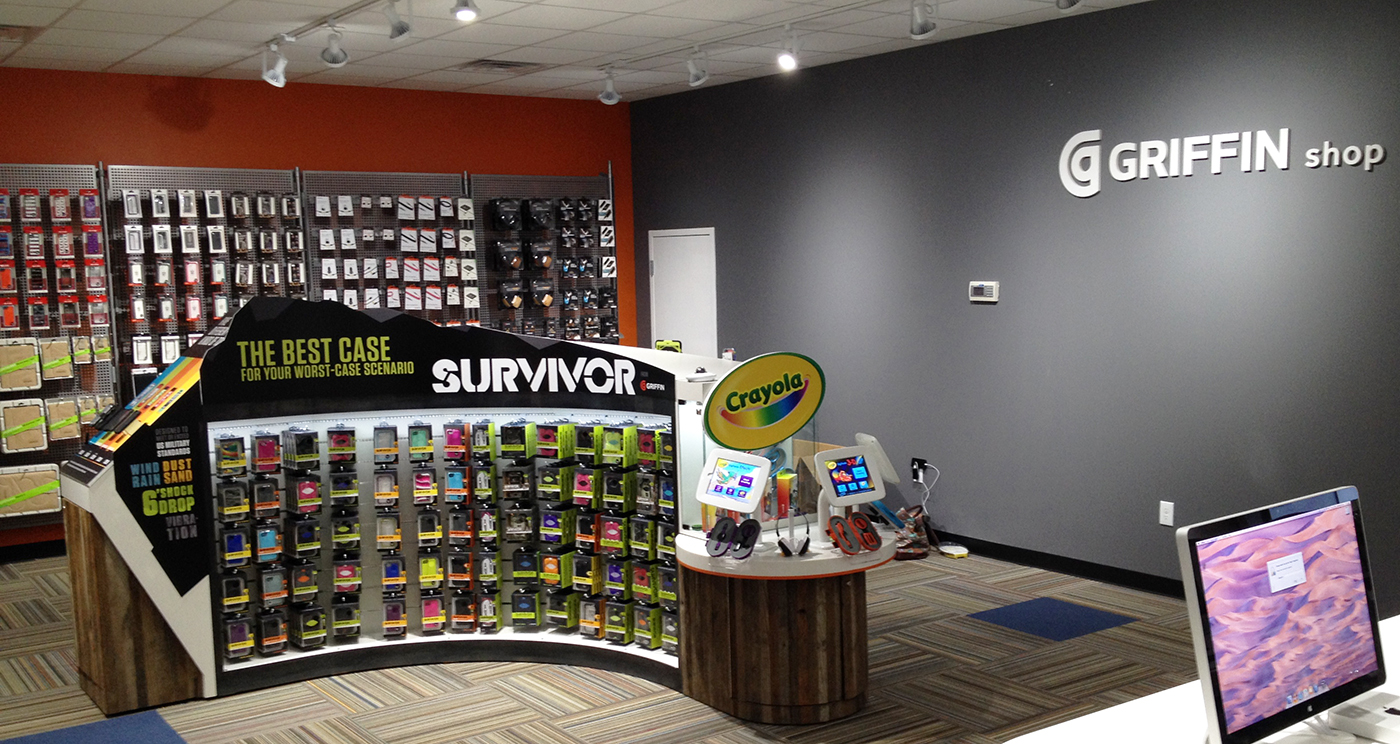 With a thriving business and enterprise division – with client organizations such as Nissan, Ford and Nike leading the roster – offsite seminars and workshops were regularly produced throughout the territory.